Rademeyers at Moreleta Kloof Nature Reserve, Pretoria East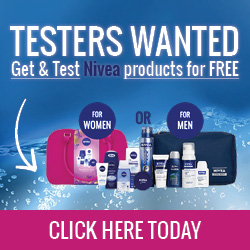 For my birthday in September 2017, I went to have a buffet lunch at Rademeyers at Moreleta Kloof Nature Reserve in Pretoria East. The venue, particularly the outside sitting area is nothing short of spectacular. It is a family orientated restaurant and the nearby wildlife is truly all that.
It was wonderful. Amazing. There was a delightful live performance by a gentleman with a guitar. There was also a chicken roaming around, as well as a tortoise in the nearby vicinity. Near the restaurant were two sets of photo shoots that took place.
It is the type of venue you go to and just want to sit still and take it all in. If you are a nature lover, you will find this place truly amazing. You are surrounded by nature and it takes your breath away. Children also enjoy it because there is a big play area for them and lots of room to play.
To be honest, the views surpassed the buffet lunch. We had ordered a milkshake, but were discouraged from ordering it as there was apparently only one person at the bar for that Sunday afternoon to make drinks (so it was going to take very long). We therefore changed our order. The guests at a nearby table also ordered a milkshake, but were discouraged due to the same reason. They then ordered something else.
The buffet lunch was rather limited compared to other buffet lunches that one can get in the area on a Sunday afternoon. There were not as many choices as we had anticipated for a "buffet lunch". It was a little disappointing, but the food that was there was tasty and "somewhat okay" at the same time.
For example, we were crazy about their fresh bread and chicken livers. Other offerings included roast potatoes, roast meat, chicken, creamed spinach, salad and a little more. We did not see any dessert, which was a bit of a let down. I told the waitress that it was my birthday and asked if I could order some cake. I was told this was not possible.
The food served is "typical" Sunday food. It is not the type of place I would go to for the food, but rather for the ambiance, amazing nature sights, wonderful views and great company. It's a rustic, lovable place. Hiking trails are a stone throw away and wild animals such as springbok sometimes come out to say hello.
All in all, I had great company and food. It is ideally located at the spectacular Moreleta Kloof Nature Reserve in Pretoria East. I would come back here again, especially for the views.
Do you think that you can cook up a storm? Here are yummy Family Friendly Fat Burning Meals to try out in the comfort of your own home, Click Here!
A live performer at Rademeyers restaurant at Moreleta Kloof Nature Reserve. Photo by SL
Buffet lunch served at Rademeyers restaurant at Moreleta Kloof Nature Reserve. Photo by Phindiwe Nkosi
Phindiwe Nkosi a few metres away from Rademeyers restaurant (standign near a tortoise) at Moreleta Kloof Nature Reserve. Photo by SL