Tommee Tippee insulated bottle bags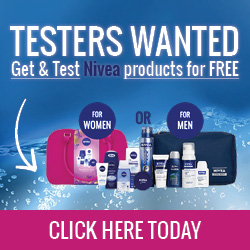 Little ones often think travel writers are the coolest adult companions when going on holiday. Well, that's according to our circle of fellow bloggers and writers who get to jump off rocks, swim with creepy creatures and pretty much get paid to "play" and go on adventures.
My neighbour's little one just can't get enough of building sandcastles, digging up play worms and exploring sunsets with me. She has us wrapped around her little finger and if her cute face does not cut it, she always has the backup of terrible tantrums to persuade her parents and adventure-guru neighbour (me) to concur.
As a frequent traveller, I value awesome products that replace a whole lot of unnecessary stuff. These handy products become priceless gems because they save time, don't consume much luggage space and are safe to use when travelling with kids.
Convenience! Convenience! Convenience!
Tommee Tippee closer to nature range of insulated bottle bags fit all the tick boxes required to make travelling so much more convenient. They are suitable for use with Tommee Tippee closer to nature bottles, are easy to clean and fold away nicely when not in use so that they don't consume unnecessary space.
Their compact lightweight is ideal for female (and male) travellers who are not interested in carrying unnecessary weights. I like the fact that babies can enjoy their milk (and or water) at a temperature that they are used to; without having to carry many gadgets and products to make sure this happens. You can get the comforts of home away from home.
Safety (and comfort) first
The padded outer is reassuring for adults with little ones who like to fiddle around with their hands, touching this and that. Safety is always an uncompromised feature for both a solo female traveller and child companion and Tommee Tippee closer to nature range of insulated bottle bags was designed with that in mind. It feels soft to the touch and does that which it sets out to do.
Click here to order your Tommee Tippee closer to nature range of insulated bottle bags today. While at it, you might want to browse around for more user-friendly baby travel goods.
Must-have Tommee Tippee closer to nature products. Photo by Phindiwe Nkosi