Dikhololo Game Reserve, Brits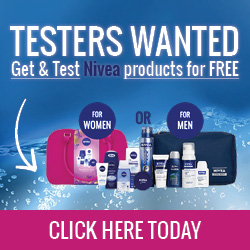 I am writing from a thatch-roofed chalet, with zebra, giraffe, springboks, monkeys and many other wild animals roaming around freely around me. This holiday is from 3-8 September 2017 and could not have come at a better time. I have been visiting this reserve annually for at least a decade, if not much much longer.
I must say that there are a lot of positive improvements from my previous visit to Dikhololo Game Reserve. The customer service is great and I was very impressed at how fast they replaced the broken toaster and kettle with new ones.
There is a lot to do here. Some of the facilities include a restaurant that serves great food, splashing in a heated pool, bird watching, playing tennis, chess, volleyball, putt-putt, squash in the squash court, game drives, walks in the bush, dining in the bush lapa/boma and so much more.
The supertube, playground and jungle gym are very popular amongst little children. The venue also has conference facilities for business travellers. It is great for families, weddings, couples and individuals who want to catch their breath and enjoy nature. As a travel writer, I really like coming here to connect with loved ones as well as to work from a really spectacular location in the bush or on gigantic rocks to call forth creativity.
On the downside, the monkeys have rapidly multiplied and one can barely open windows out of fear that the monkeys will get into the chalet. This causes great discomfort, particularly in spring and the hotter summer months. There are so many monkeys climbing the roof, tables and eager to get inside the chalet; it's a bit unsettling.
The fact that the air-conditioner functions on a pre-paid meter system is a big let down. So it's either you open your window and risk a lot of monkeys climbing inside the chalet, or you have to pop out additional money to pay for the air-conditioner to work.
There have also been improvements to the printed paper one gets with all the weekly activities that is written in English and Afrikaans. It is printed in colour. Yet when one considers that this place is in the wild and should support greener initiatives, one can't but wonder if there is not a more modern/greener alternative to printing out papers for each chalet, every single week. Perhaps instead of just including weekly activities they can make it monthly, or better still, rely on a mobile app (application) for guests or go digital with these announcements.
In conclusion, Dikhololo Game Reserve is a wonderful destination. The last few times that I was here, I was at the verge of replacing it with other venues. I must say that this visit restored my hope in the place. I am so glad I returned and look forward to returning soon. It is beautiful. I can blog here for days, but the birds and wildlife is calling.
If you have been to Dikhololo Game Reserve or something similar, I'd like to hear all about it. Please leave me a comment below.
Phindiwe Nkosi at Dikhololo Game Reserve in Brits. Photo by LN
Phindiwe Nkosi at Dikhololo Game Reserve. Photo by LN
Phindiwe Nkosi at Dikhololo Game Reserve in Brits. Photo by LN
A chalet hidden amongst the trees at Dikhololo Game Reserve. Photo ny Phindiwe Nkosi
Dikhololo Game Reserve. Photo by Phindiwe Nkosi
Wild animals at Dikhololo Game Reserve. Photo by LN / S NB
Outside the chalet, one can see breathtaking rocks filled with animals, such as monitor lizards and rock hyrax (also called rock badger and Cape hyrax). Photo by Phindiwe Nkosi
Phindiwe Nkosi jumping on the "Family Jumping Pillow" at Dikhololo Game Reserve. Photo by S NB
Monkeys outside a chalet at Dikhololo Game Reserve. Photo by S NB
Phindiwe Nkosi at Dikhololo Game Reserve. Photo by S NB
A bedroom inside a chalet at Dikhololo Game Reserve. Photo by Phindiwe Nkosi